eRex
eRex is the trusted ultraportable Arc-Tester for leak detection surveys on exposed geomembrane liners. Ideal for roofs, swimming pools, pipes and beyond.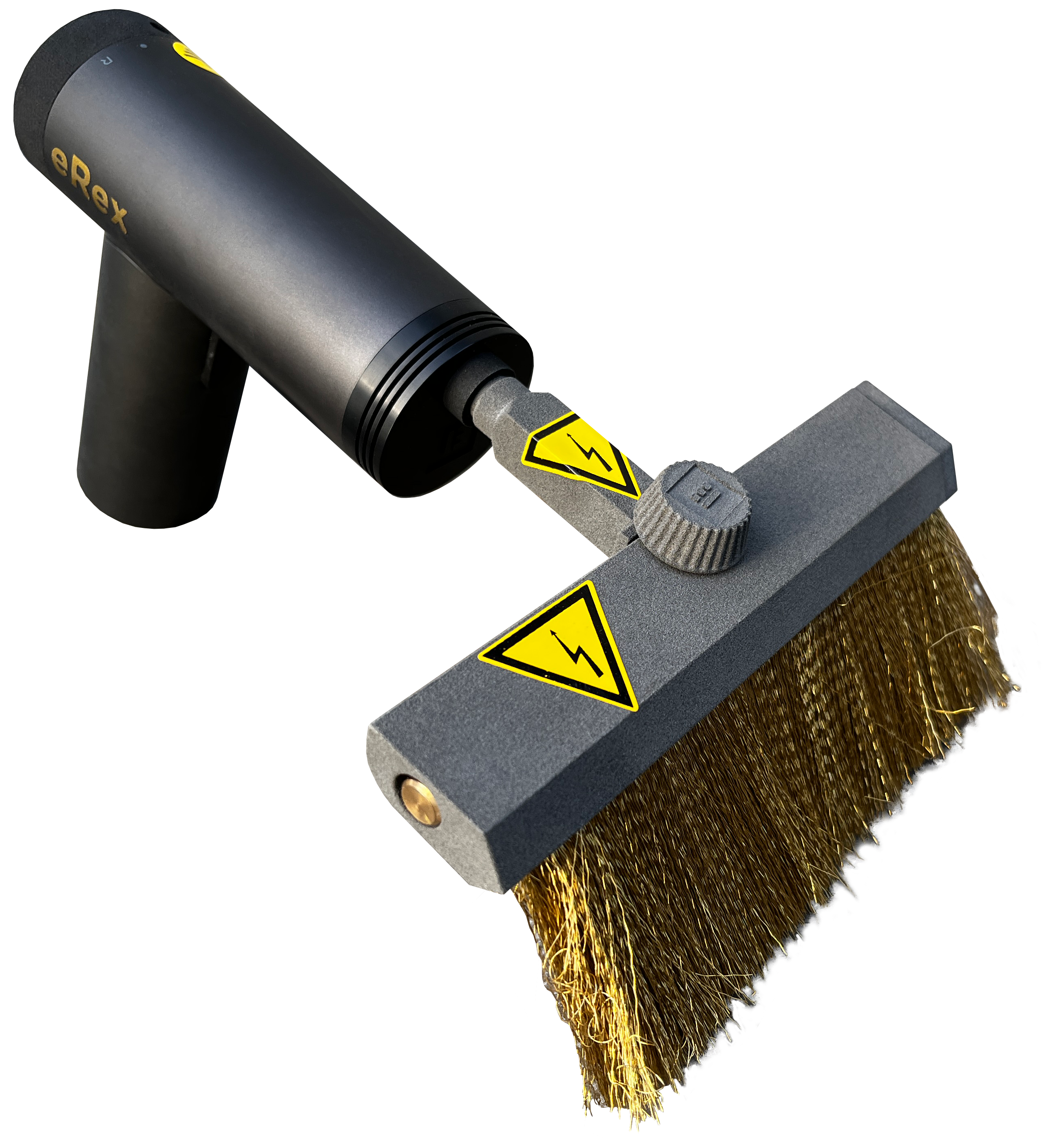 Presale!
Introducing eRex – the ultimate portable and affordable solution for every roofer and geomembrane installer!
Register for presale today and get your eRex at a special presale price of only 999 USD (excl. shipping) – that's 200 USD off the regular price of 1199 USD!
eRex is designed to check the quality of your geomembrane installations. It has in-built battery, weighs less than a MacBook Air that make it the perfect choice for every geomembrane contractor. It is ready to ship in March, so you can get it in time for the new season.
Register for presale today at a special presale price by simply submitting your email address. It is that simple! We will contact you with details about shipping and payment soon.
Don't wait – register for presale of eRex today and get ready to experience the ultimate portable Arc-Tester solution.
eRex Survey Options:
Compatible with a multitude of materials with thickness of up to 7 mm
PVC/TPO/HDPE/LDPE
Bitumen
Rubber
Similar non-conductive materials
eRex Features:
Ultra light and portable – only 650g
Built-in battery
Solid battery life – more than 1,5 hrs of spark production
Visual alert for leaks
Fast deployment
Easy-to-use
Inspired by ASTM D7953 and ASTM D7240
Certification:
EN 61010-1:2010/A1:2019/AC:2019-04
EN 61010-031:2015
EN IEC 61010-2-034:2021/A11:2021
EN 61326-1:2013
EN 55011:2016/A1:2017/A11:2020
This product has been manufactured under controls established by a quality management system that meets the requirements of IS0 9001:2015.
Time and cost effectiveness