ELIS Technologies Ltd continues its growth strategy
Attendance of conferences and expositions is one of the most important aspects of business development. Simply developing innovative and high-level products is not enough – to succeed, we have to also demonstrate our work thus far and establish valuable business connections.
Over the past several months, we've attended two major international expositions that have helped grow our business: the Expo 2020 in Dubai and the MINExpo® 2021 in Las Vegas.
Dubai Expo 2020
Expo 2020 is a World Expo (also known as World's Fair) housing over 190 countries and is marketed as "the greatest global gathering in history". The Dubai-based Expo 2020 serves as a launch pad for global collaboration and is designed along the core themes of sustainability, mobility and opportunity.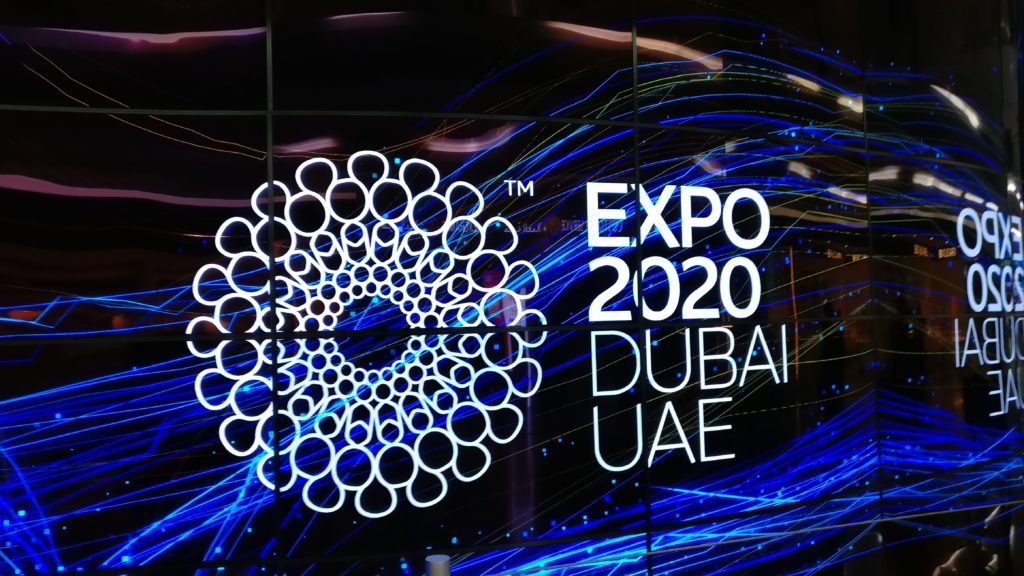 These themes fit perfectly with ELIS as we are a leader in the area of geomembrane leak detection & location to deliver automatized, sustainable solutions. At ELIS, we've developed a line of fully autonomous robots that are able to operate in hazardous environments that are otherwise inaccessible to human personnel. We've taken this opportunity to debut a brand new type of drone to the market and make a live demonstration of our Hardware-as-a-Service (HaaS) technology.
ELIS was represented by our sales and production team and our booth was located at the Slovak Pavilion during the Climate & Biodiversity Week, Urban and Rural Development Week and Water Week. We were there to represent the project, meet with people to generate leads and were actively involved in talks with potential clients.
During these turbulent and challenging times, it remains important to meet with prospective clients and business partners in person, and the Dubai Expo was an excellent, top-level opportunity for that purpose. We greatly appreciate the hospitality of our hosts at the Dubai Expo and would like to also thank the government of the UAE and the organizers of the Slovak Pavilion for inviting us.
MINExpo® 2021
In September, Las Vegas hosted the 7th MINExpo International, a premiere international exposition of mining technology and equipment. With 11 halls and more than 660,000 net sq. ft. of exhibit space, the MINExpo is among the largest mining expos in the world and is held every four years since 1996. Visiting companies presented the latest mining and minerals processing technologies, as well as state-of-the-art machinery and equipment for the coal, metal and nonmetal mining.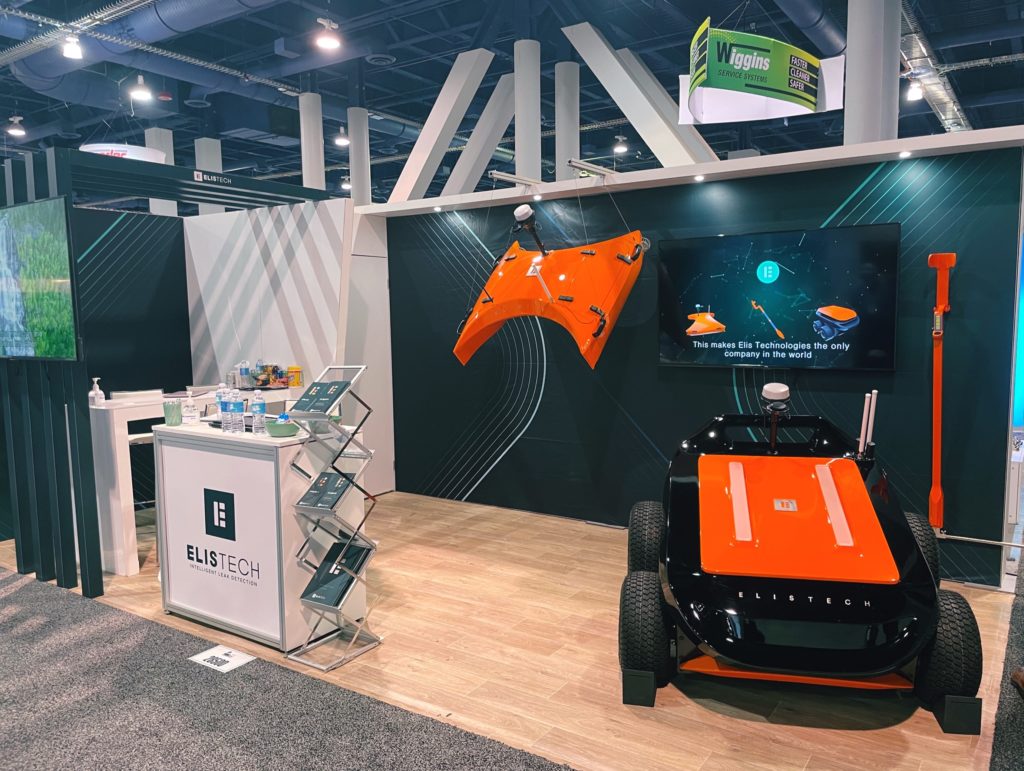 Safety, environmental challenges and artificial intelligence were among the major themes of this year's MINExpo, which was an ideal match for ELIS – it provided us with an excellent opportunity to present eRaptor, eLagoon and eRover, three types of fully autonomous robots that are designed to operate in hazardous environments where human personnel cannot safely work.
These robots are of particular interest to companies present at MINExpo because they are used for accurate leak detection, helping reduce the adverse impact of toxic leaks on the environment, providing regulatory certainty and saving resources. Currently, our primary clientele are companies that manage toxic waste, which includes operators of liquid reservoirs, water management facilities, landfills and mines.
As of now, we are the only operator on the market with fully automatic, AI-powered leak detection technology. Our leak detection robots have already been deployed in numerous critical projects across Europe and in Israel, and the Las Vegas MINExpo was the perfect occasion to introduce our capabilities to more markets.
We had many interesting talks with attendees – one hot topic was the recent incident at the Piney Point waste water reservoir in Florida that happened earlier this year. In March 2021, the wall of the reservoir breached and polluted water started to pour out into the surrounding area. As a result millions of liters of contaminated waste water have flowed into the ground and local waterways. We discussed how our line of leak detection robots could help prevent such costly disasters from occurring again in the future.
What's next for ELIS?
At ELIS, we believe in sustainable innovation and support everyone who adopts such practices. Conferences such as this offer us a chance to meet fellow-minded companies and share our knowledge in person. We would like to thank the organizers for an excellent and well-organized exposition, as well as everyone who attended the 2021 MINExpo. It was a pleasure to visit Las Vegas and we look forward to expanding our business in North and South America.
Zuzana Gregorová